Lead RRP Initial Class
[su_heading size="25″]Lead RRP Initial Class [/su_heading]
EPA / HUD Initial RRP Training Course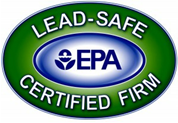 Do you know that the work you are performing may be regulated by the EPA since April 22nd, 2010?  Do you know that a violation of this new law can be up to $37,500 per occurrence and imprisonment if you are not certified NOW?
A Federal law requires that any contractor (GC, Electrical, Drywall, HVAC, Plumbing, Restoration, Painting, Flooring, Carpeting, etc) renovating or disturbing more than six square feet of painted surfaces in a room for interior projects or more than twenty square feet of painted surfaces for exterior projects or window replacement or demolition in housing (residence, apartments, and condominium), child care facilities and schools built before 1978 must take and successfully complete an approved eight hour EPA Certified Renovation, Repair and Painting (RRP) course. Also you may not be aware that if these types of properties receive federal funding (i.e. Section 8, FHA, Fannie Mae, Freddie Mac, Weatherization) or are Housing and Urban Development (HUD) properties, the laws are even more restrictive, disturbing less than two square foot of painted surface in a room or more than twenty square feet of painted surfaces for exterior projects or 10% of a surface component.
There are excessive fines, civil penalties, and felony convictions associated with this new regulation.  Civil penalties of $37,500 per each violation will be issued and a potential five year felony conviction may be imposed for non-compliance of this law of which the contractor cannot go bankrupt from. We had an apartment owner locally fined $210,000 for not being certified. Just last month two major window replacement companies were fined as well.
We are proud to announce that we are approved by the EPA to offer the eight hour certification course on Lead Safety for Renovation, Repair, and Painting (RRP Rule) that is required for pre-1978 work.
By taking this EPA certified course from us, here is what we provide to each student;
A 310 pg. comprehensive training manual that is 8.5 x 11 not the 6 x 8.5 you can barely read
The EPA required 2 hour hands-on skill set
The EPA recognized Certificate that is good for 5 years
We give you the EPA Cleaning Verification Card that is need to clear a job that most provides do not supply
A copy of the EPA firm application if you are going to be firm certified
Color guide for lead identification
EPA Compliance Sheets that are to be posted at the job
We give you a disk that contains re-printable PDF versions of the;
Renovate Right Pamphlet which MUST be given to each client (most places charge you for this)
Steps to Lead Safe Renovation Repair & Painting that you give to your employees that they will learn what is done
The employee training checklist required by the EPA for record
Renovation Caution Signs that must be posted around the job-site
Renovation Job-site Record-keeping Checklist so you do not forget anything you have been taught
Individual test kit sampling records that must be filled out and kept in your records and a copy sent to the client
Instructions on how to use the EPA approved test kits
And most important a place for technical advice and support after the class is over
If you do not think that the law is real, it is in the Federal Registry 40 CFR 745. Or you can go to http://www.epa.gov/lead/pubs/renovation.htm and read about the rule. There are many contractors that think this does not apply and it does. Here is the link to read on the Frequently Asked Questions (FAQ) that the EPA answers for contractors http://www.epa.gov/lead/pubs/rrp-faq.pdf
Check-in is from 7:30 am  8:00 am and class starts at 8:00 am sharp and will end by or before 5:00 pm. Note: on occasion class may go later than 5:00 pm. Minor lateness can be made up during the lunch hour.
Please be advised your picture will be taken for your RRP Course Certificate and EPA web registration as this is an EPA requirement for this program.  Also, there will be required hands-on activity so please dress accordingly.
Items you may want to bring are:
Pens/pencils
Highlighter
Extra notebook paper
The course cost is $250 per registrant. If you have any questions about the class, we are here to help you.
Since the EPA regulates how many students we can teach at a time, contact us today to reserve your seat before the class is full!